Cleanroom Storage
Design flexibility makes Gerbig clean storage units the solution to your storage needs. Since our customers' products vary, we custom make each unit to fit the size of your product. We have a variety of reliable door styles that will make product transfer or storage trouble-free.
Cleaner Storage
A HEPA fan-filter unit mounted over the storage area. This keeps the product in a curtain of clean air and pressurizes the cabinet, preventing particles from entering.
Door Operation
Door types available are swing doors or sliding horizontal doors. with heavy-duty track and rollers and counter-weighted vertical doors with choice of door panel material (tempered glass, acrylic).
Shelving
Shelving styles include epoxy-coated wire shelves, chrome-plated wire shelves, stainless steel wire shelves, plastic and perforated.
Clean Garment Storage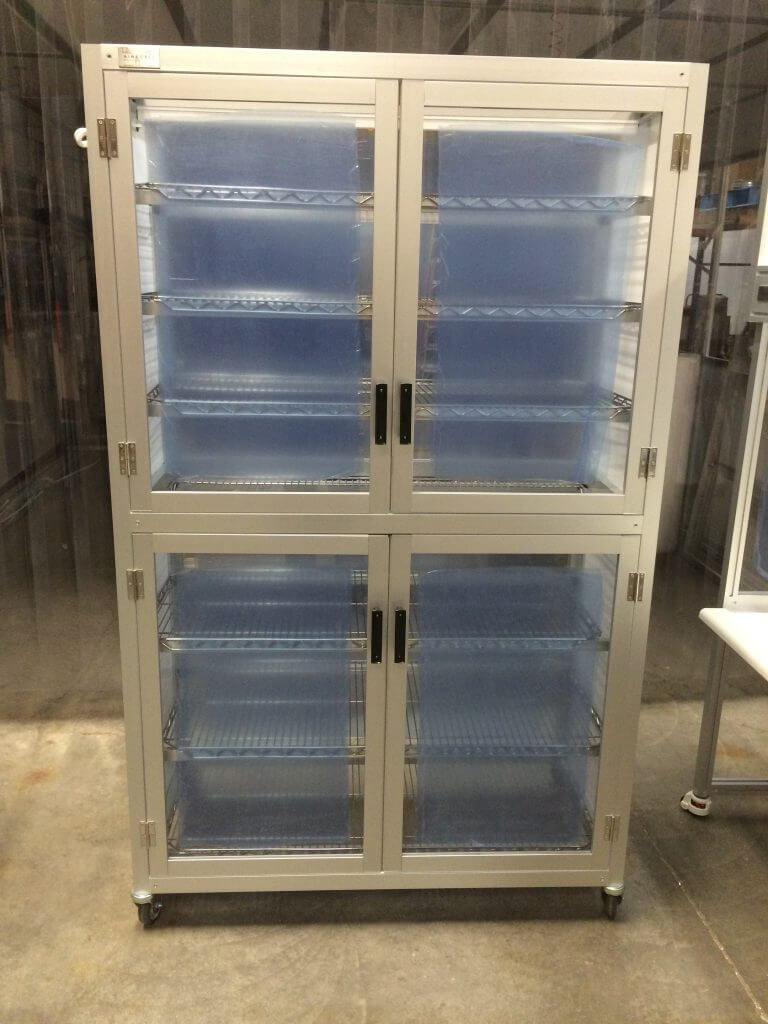 Features
Storage Closet Air is supplied over storage area with a Fan-Filter unit mounted directly above. Closets feature hinged acrylic doors, chrome-plated hanging rod and leg levelers. Panel material is an aluminum composite with other options available.
Shelving
Integral Garment Storage Wire shelves and hanging rods for garment storage are available for AireCell® softwall or rigidwall cleanrooms. Heavy-duty support brackets attach directly to AireCell extrusions.