AireCell Extrusions
Gerbig Cleanrooms has designed about 60 PVC extrusions and aluminum extrusions for wall panels. The extrusions make up the AireCell modular cleanroom system. The extrusions are generally used to construct hardwall and softwall cleanrooms but are also used for workstations, pass-thrus and cleanroom partitions. We have panel gasket/retainers for .060", .125", and ¼" material.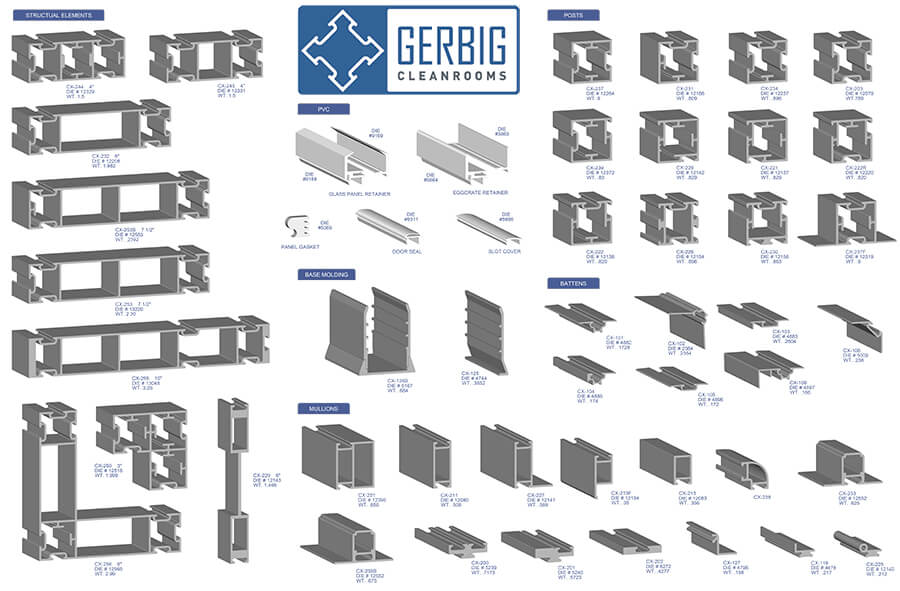 AireCell Ceiling Extrusions
Aluminum extrusions for wall panels and ceilings are primarily equipped for strength in cleanroom systems.
CX233 – Cross Tee Extrusion
CX127 – Ledge Extrusion
CX244 – 4″ Beam Extrusion
CX232 – 6″ Beam Extrusion
CX235S – 7 1/2″ Beam Extrusion
CX255 – 10″ Beam Extrusion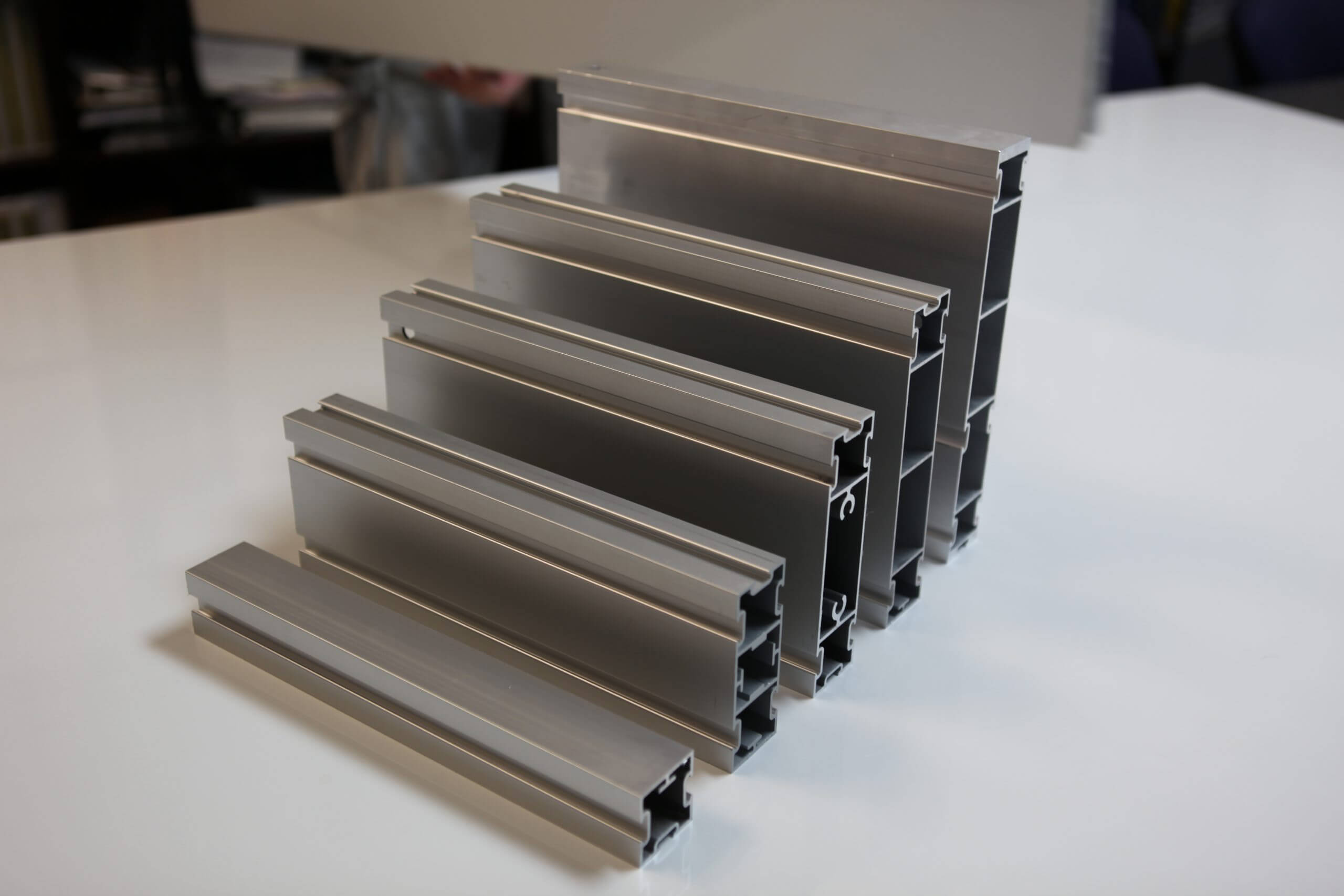 AireCell General Extrusions
Vertical Studs
Special Applications
Gerbig has the ability to design unique aluminum extrusions for wall panels and die profiles to accommodate special applications.
CX201 center to offset
CX200 single to double flutes
CX202 foreign wall interface
CX229 I-Beam
CX119 ¼" ledge
CX127 Ceiling Ledge Extrusion
CX225 Hinge
CX125 Base Holding
Batten System
Some cleanrooms are built with cleanroom panels attached to steel studs with batten strips. For this application, use CX101 and CX105 battens along with CX103, 104 106. For corners, use CX102 and CX108.
Battens
CX102
CX104
CX106
Filler Strips
PVC Extrusions
PVC extrusions and aluminum extrusions for wall panels are generally used as retainers for tempered glass, egg crate, filler strips, gasket seals, or for removable panels.
#9169 1/4″ Glass Retainer
#5864 Panel Retainer
#5686 Filler Cover Strip
#9311 Gasket Seal
#4794 In Slot Panel Retainer