Softwall Cleanrooms
AireCell® Softwall Cleanrooms are highly durable and flexible. They can be configured to meet specific cleanroom requirements. The interlocking grid system allows durable construction with easy assembly and expansion. AireCell® Softwall Cleanrooms can be configured to meet contamination requirements by proper selection of HEPA filtration. We can assist the customer with Air Changes and Class requirements.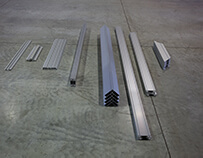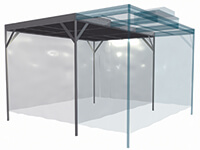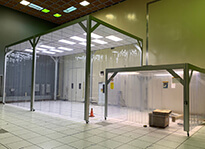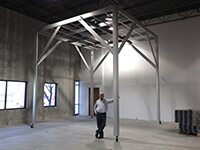 AireCell® Softwall Features
Easy installation – no nuts & bolts
Quick delivery
Design flexibility
Easy expansion, reconfiguration or class upgrade
Easy conversion to rigid walls
Options
Detachable Sections
Castors – Swivel with locking wheels specified by model.
Alternate ceiling heights.
Factory Wiring Option – with single point connection.
Non-Outgassing Polyurethane curtains.
Hardwall Sections
Softwall Framing
The AireCell® Softwall system is composed of a frame built with only four aluminum extrusions and curtain walls with an integral hook that interfaces seamlessly with the AireCell® frame. Softwall rooms are easily expandable. Rigid walls can also be added later with the addition of AireCell® extrusions and several choices of rigid panels. Softwall rooms can be built in any configuration, unlike other systems.
Curtain Options
Gerbig Cleanrooms provides several types of curtain options for softwall cleanrooms. The most common is 40 mil clear PVC heat welded to our AireCell® PVC extruded attachment.
Options:
Standard 40 mil PVC
ESD Safe 40 mil
Class 1 fire rated ESD
Non out gassing polyurethane
Colored 40 mil PVC
Black out Curtains
ESD Curtains
Surface resistance measured in ohms is complex. It is basically ohms per square, or just ohms. The article by Gene Chase of ETS, Inc. gives a good explanation of surface resistivity. You may find his article by clicking on the article in Related Links.
Laser Safe Curtains
Gerbig Cleanrooms has built laser safe softwall cleanrooms using outside vendors for the curtains.