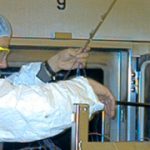 There is no question how important cleanrooms are to food and food supplement production. The integrity of the product(s) depends on continuous monitoring of multiple cleanroom variables. This monitoring process creates large amounts of data, and managing that data ensures the effectiveness of the whole system.
For food production cleanrooms, one of the most reliable data management systems is the laboratory information management system (LIMS). According to Colin Thurston's cemag.us article, "Managing Data in Food Safety Cleanrooms," a LIMS "manages highly complex and integrated laboratory operations (such as SOPs, methods, and workflow) as well as integration of all instruments for sample management, data collection, reporting, and archiving. The LIMS also connects the laboratory to other enterprise systems, giving management real-time information about the health of the lab and giving the organization the flexibility to demonstrate compliance with any regulatory requirements as needed."
Those in the food production industry should also be familiar with the FSMA, which requires food producers to establish HACCP-based written Preventive Control Plans. Without a paperless system, following strict adherence to the HACCP requirements can be extremely labor-intensive.
Here is how a LIMS can help with the first three of HACCP's seven principles of risk mitigation and hazard prevention process:
Hazard analysis. All materials that pass through a facility should be able to be traced back to their point of entry. You can do this by creating a database of materials suppliers in your LIMS. The manufacturer must also pinpoint hazards, including where materials are added, product extracted, vessels opened, and final products packaged. These locations can then be mapped in the LIMS.
Critical control points. These include any point in a food production process where checking quality can prevent food safety hazard in the end product. All of these CCPs can be stored in your LIMS. As Thurston said, "Storing control points in the LIMS also greatly increases a cleanroom's flexibility and scalability; adding a new point or modifying an old one is simple when the facility's data management system is fully digital."
Critical limits. All control points need a clearly defined critical limit. This is any level, condition, or point that, when unmet, can result in serious damage to the final product. A LIMS will allow food producers to identify samples that are outside of the acceptable range so they may be removed from any outgoing shipments.
These first three steps will help you start on integrating your LIMS with your Preventive Controls Plan. In our next article, we will cover monitoring, corrective action, verification, and recordkeeping. For questions about the Food Safety Modernization Act's rules, see FSMA section 103, entitled "Hazard Analysis and Risk-Based Preventive Controls."
For questions about cleanroom certification and verification, contact Gerbig Engineering Company. We've expertly handled cleanroom equipment and services since 1985. Contact us at 888-628-0056 or email info@gerbig.com